By Uruemu Favour, 
Elohim Political Forum, EPF, has charged Urhobo youths to shun politics of bad blood as the 2019 general elections draw nearer rather their Permanent Voters Cards, PVCs should be their weapon to flush out bad governance.
The charge was made by the national president of EPF, Prince Emmanuel Omote who was on sensitization visit on the importance of permanent voter cards in the coming elections to youths in Uwheru community, Ughelli North Local Government Area of Delta State.
According to Omote, "Our youths must come out their cocoon to participate in the forthcoming coming elections and not to be use as thugs by politicians to satisfy their selfish interest.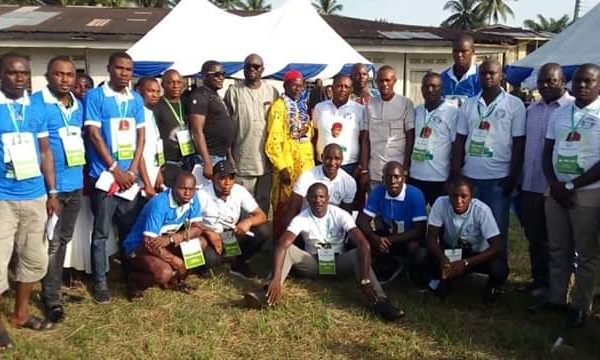 "The youths are tired of being used as thugs to disrupt elections and snatch ballot boxes, they want to be empowered and productive.
Responding the Mr Monday Akpomerha, and member of Uwheru Development Union, UDU, said, "The youths have been working without benefit but it will be a different ball game politically mostly in Delta Central.
"Delta Central youths will support any credible candidate that would represent our vision, demand for infrastructural development and employment.
Also, Emmanuel Omojevwe lamented the poor representation of Uwheru in the government. We have not benefited from the current governance of this nation.
"We are putting measures together to collectively work with any candidate of vision for the leaders of tomorrow". He said.