Former Chairmanship aspirant in Udu local government area of Delta and Senior Special Assistant to Governor Ifeanyi Okowa on Youth Development, Hon Efeturi Onosorhue has laid his beloved Mother, Chief  Veronica Ovwighovweghre Uduavwodia Eboh Osadjere to rest in a blaze of glory in Ovwor-Olomu, Ughelli North local government area of Delta State.
According to the Turi, Since then sudden demise of my best friend, gist partner, and biological mother double Chief. Veronica Ovwigho Osadjere Uduavwodia (a.k.a Kai), the Anote r'ovie of Ughelli Kingdom, and Elohor of Olomu kingdom, life hasn't been the same, food, water drink tastes different.
"Your demise is still very painful, all you told me to do, all our plans, you never got to see physically, who will I call my smallie, my girlfriend, my Nimè, Anote, Elohor, my chief, Olorogun, Abovworovworo, odafe uriè, omoebaba, my pride, my backbone, or mummy?
"I made a short clip with ur pictures, it cuts even deeper. Rest in Powers mummy, my pride, and biggest fan, who will laughat my jokes mum. Rest on, you did well, you did well".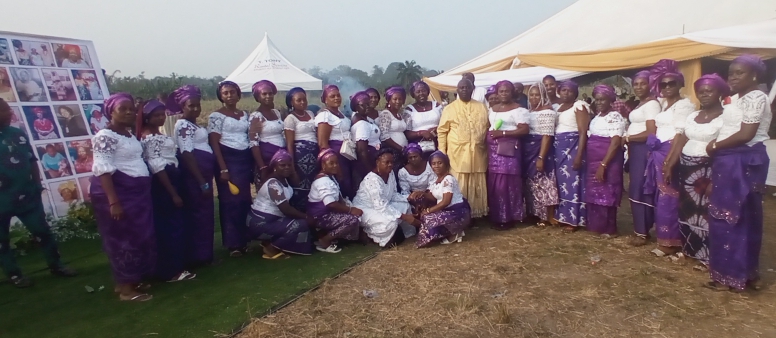 The funeral ceremony was attended by a two times member of House of Representatives, Hon. Solomon Awhinawhi, Hon. Justice Irikefe Iyasere, immediate past vice chairman of Udu local government area, party faithful from the peoples Democratic Party and The All Progressive Party and other political parties.
The audience was thrilled with sensational music of yester years and the new era..