BY JOE FAVOUR,

OLD students Association of Army Day Senior Secondary School, ADSSEOSA, Class 2011, has donated educational materials to her Alma mater in Effurun Barrack of the Nigeria Army in Uvwie Local Government Area of Delta state
Items donated to both the primary and secondary schools, are notebooks, biro, pencils, erasers, sandals, socks, and uniforms.
Speaking at during the presentation, chairman of Class 2011, Comrade Efe Vtincent, said, "We are here today on this exercise to put a smile on the faces of the pupils and students of our great school  for them to know that they are not forgotten.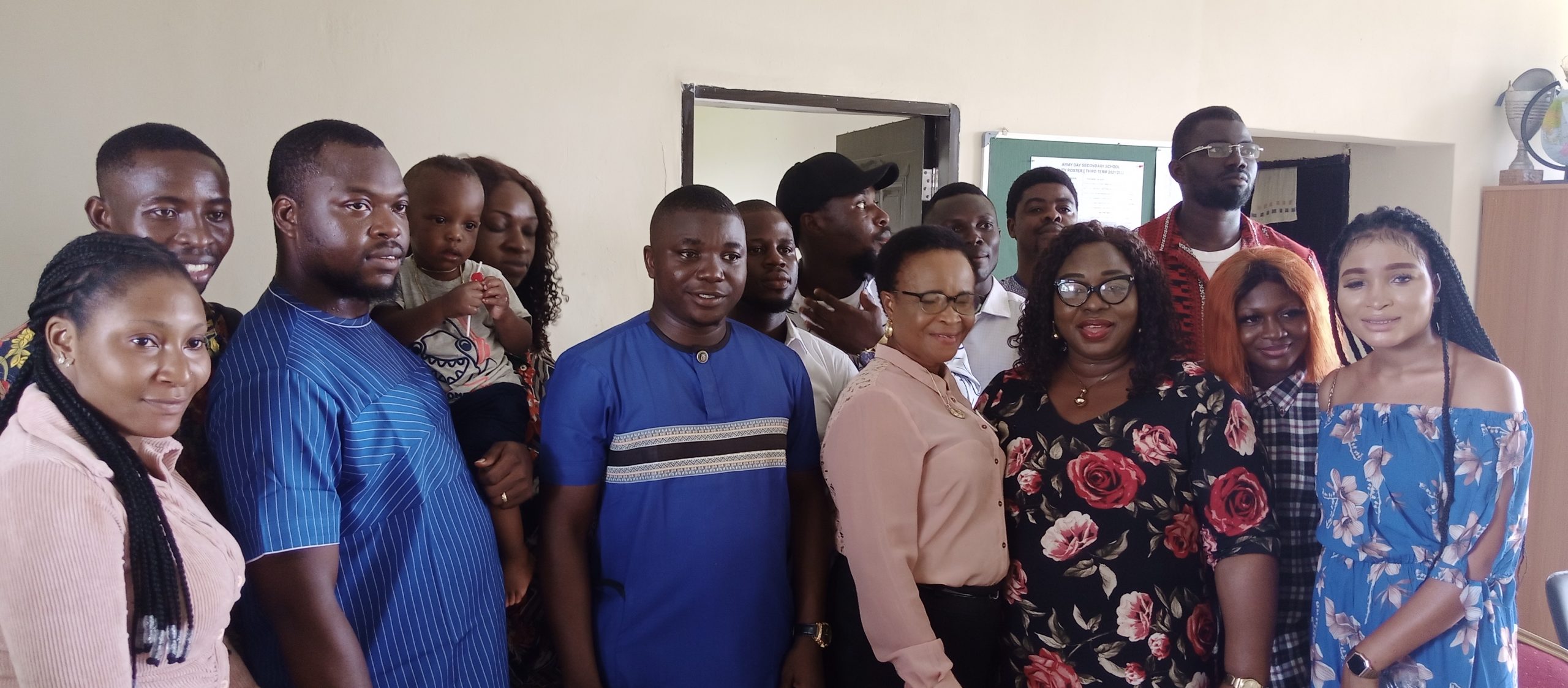 Flanked by his vice Chairperson, Secretary, Mrs Obubu Oghenekevwe, Essi Marywhite Oghenero and others, Efe said, "We are giving out notebooks, biros, pencils, sandals, uniforms, socks, rulers, erasers, and also give them our little advice on how well we want them to grow.
"Whatever we are doing today is to let them know what is ahead of them that in one day they will become old students and pupils of this school for them to also come back to do same.
"There are some that do not have uniforms, sandals, socks, pencils and biros and could not afford any, either notebooks to write on and we, the 'Set of 2011' felt we should contribute our quota in other for them to have a conducive learning environment.
"While we commend the Delta State government for it's continued support, we are appealing to the state governor, Sen Ifeanyi Okowa to  look into the primary schools because it is better to build than after building you repair. At the primary school level, it is building while at the secondary school, it is repair.
"We are currently putting modalities in place to see how the primary school will be repainted and be provided with other items for upgrade."
On her part the principal, Mrs Margaret Ederewhvbe lauded the gesture of the old student for finding out time to come back to give to their Alma mater.
She said, "On behalf of the state and students of the school, we receive all that your set has presented to the students and it our earnest prayer that others that have not come should do so.
"As the saying goes, we are still asking for more because the state government cannot do it alone." Ederewhevbe appealed.