By Amudo Blessing
As part of its social responsibilities in caring for the public, Christ Apostolic Church, World Soul Winning Evangelistic Ministry, CAC WOSEM, in Ughelli, has presented packages to its members, non-members, widows and the less privileged.
Presenting items at the church auditorium which food stuffs the coordinator, Mrs Jerry Victoria said, the church after its annual harvest Thanksgiving had some food items that need to be given out to our people to caution the hard effect of covid-19.
It would be recalled that, similar presentation of Covid-19 palliatives was done by the church to members during the lockdown period.
"We need to start from somewhere hence we are starting today and by the special grace of God we shall continue to be doing this".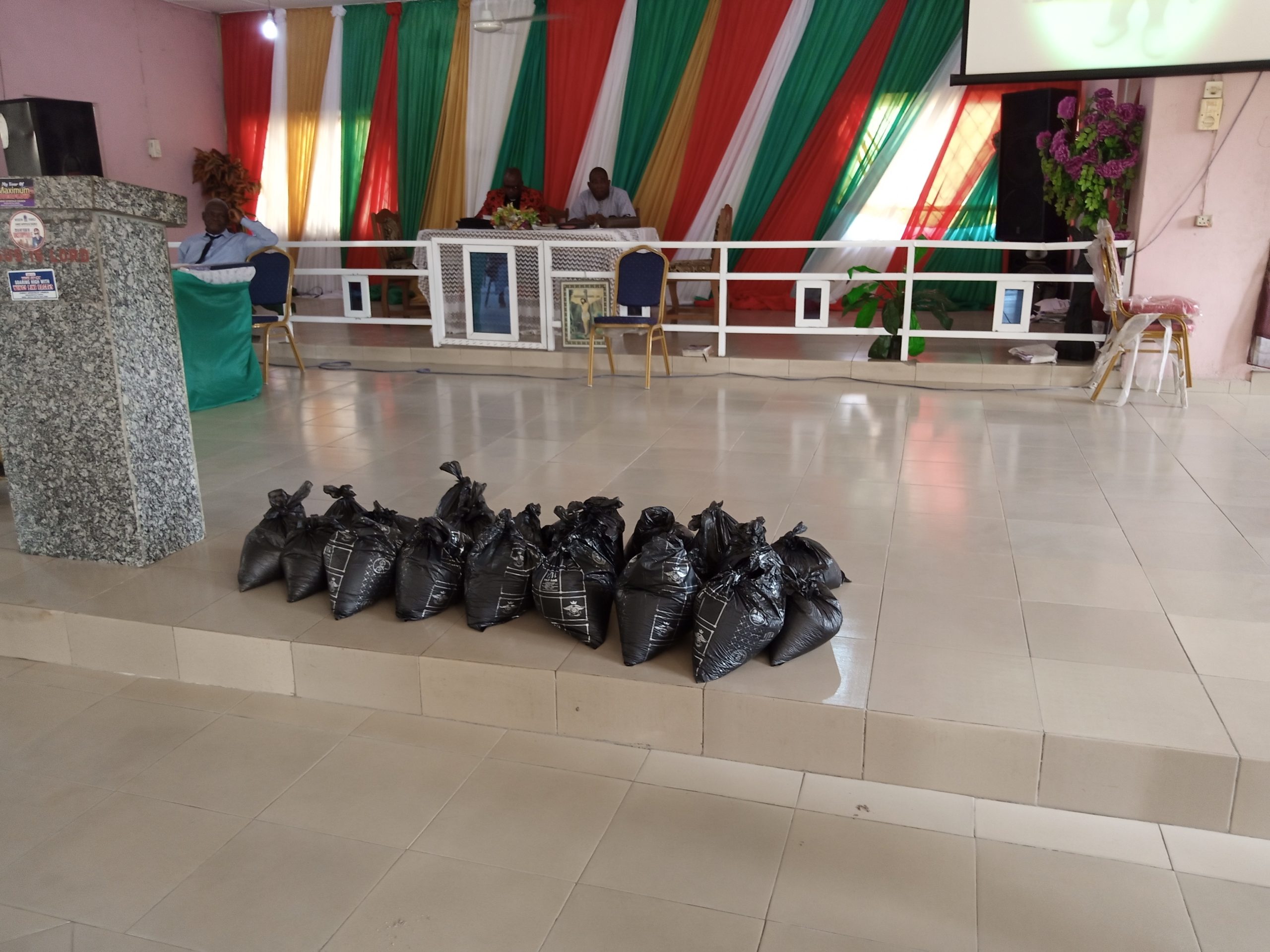 She said, "With the permission of the Pastorate, Church committee, Deacon, Deaconesses, Elders and leaders, we are presenting these little items to our people in good faith as part of taking the gospel of Jesus Christ to the world.
On his part, the pastor in charge, Israel Oladotun expressed joy towards the benevolence of the church and members.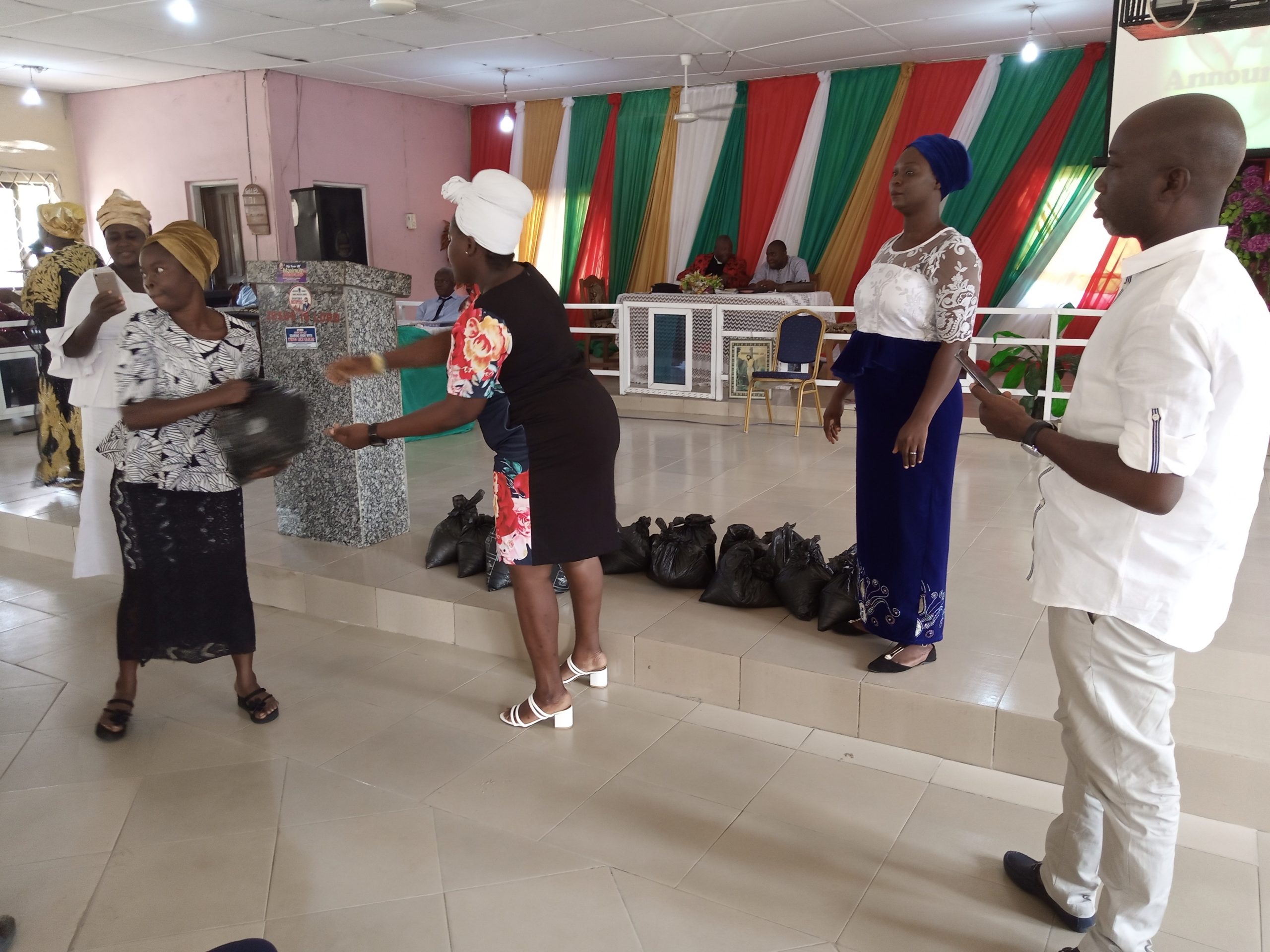 "We have not heard of this before and God of Wosem will continue to bless the initiators of this idea". Pastor Oladotun revealed.