Archbishop Angel Oyeghe of Faith Healing Ministry, Warri and the National President of Elohim Political Forum, EPF, Prince Omote Emmanuel have dedicated the victory and the forthcoming coming inaugural ceremony of governor Ifeanyi Okowa reelection to God.
Speaking at the Headquarters of Bethesda Gospel Mission, Irri, Isoko South, the clergy urges all other governorship candidates during the March 9th elections to join hands with Okowa to build a better Delta State in the next four years rather than spending time and money in the court.
"We are here to appreciate God Almighty for the victory granted Gov Ifeanyi Okowa and the people of the state that believe in his person as the right man for the position at the appropriate time.
"Deltans should be grateful to God for the success and peaceful conduct of the election without any blood share as many were envisaging it to be. God really answered our prayers.
Deltans should turn up for the inaugural ceremony and join hand with governor Okowa to give the state to God for the next four years.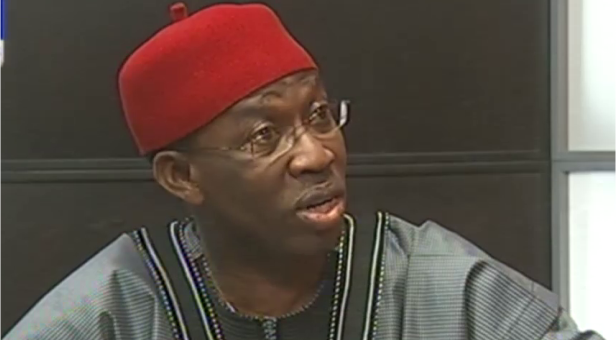 On his part, Prince Emmanuel Omote said, "We are expecting more dividends of democracy from the governor and his new cabinet members that would be appointed soon.
"We believe in his campaign speech because governor Okowa is a man with integrity and the fear of God. Deltans should expect much from him because to whom much is given, much is expected".
In his homily, the Archbishop of Bethesda Gospel Mission, Rt. Rev. Apena charge politicians to always have the fear of God in any position they find themselves to discharged their duties to the people.
He said, "It is not he that willeth nor runneth but of God that showeth mercy to them all and because of the mercy of God, they should govern with his fear as there is life after governance".