The Managing Director/ CEO of DESOPADEC, Bashorun Askia Ogieh has assured the people of Uzere in Isoko South Local government area of Delta  and its neighboring communities of the immediate intervention of the state governor, Sen. Dr. Ifeanyi Okowa though the ministry of works.
This was disclosed when the DESOPADEC MD, and president general of Uzere community visited the collapse Uzere/Asaba-Ase bridge in Isoko South.
The collapsed bridge popularly called Eru Bridge was constructed by Julius Berger over 25 years ago, it was gathered by Politicsgovernance.com.
Speaking at the site, Bashorun Askia Ogieh said, "I visited the site of the bridge along the Uzere/Asaba-Ase Road, which collapsed earlier today, 06/09/2021.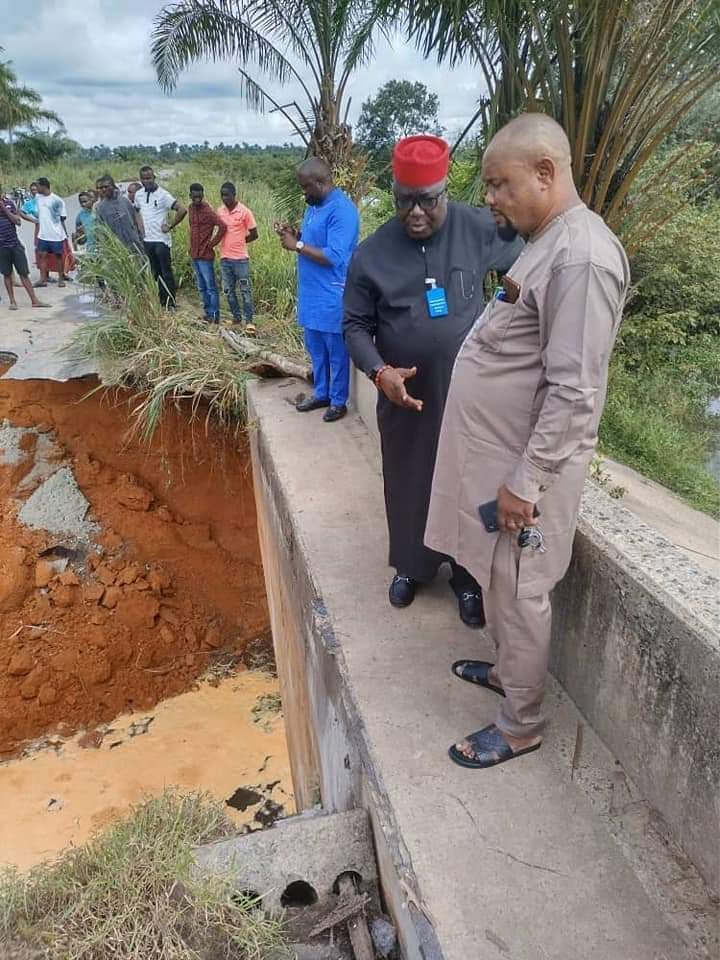 "I made contacts with His Excellency, the Governor, Sen. Dr. Ifeanyi Arthur Okowa, who gave immediate directives to the Commissioner for Works who on his part dispatched a team led by Engr. S. A. Aghagba, Director, South, Engr. P.G. Fuludu, Deputy Director, Highways, representing the Director, Highways, Engr. D. Awani, Deputy Director, South, Engr. L. Ugbo, Zonal Chief Engineer, Oleh, and Engr. Asovwe Superintending Engineer. Oleh, for immediate assessment and provision of remedial services pending the repairs/reconstruction of the bridge. The team has since returned to Asaba after their visit.