By Joel Grandball,
IMMEDIATE past governor of Delta State, and the All Progrssives Congress, APC senatorial candidates for Delta South, Dr. Emmanuel Eweta Uduaghan, has reeled out his electioneering manifestos to promising quality representation at the senate and quarterly town hall meetings with stakeholders.
Uduaghan in his manifesto urges blackmailers to have a rethink and forgive one another.
He said, "For those on the left, Lord forgive the young man and his sponsors who are condemned to  world of ignorance and blackmail.
And for the many on the right, he thanked the Lord for their lives because he has been assured that they will be major stakeholders and in togetherness they shall all experience quality representation in the Senate.
According to the immediate past governor and APC senatorial candidate in his manifesto he held that, "The security of oil facilities and pipelines are given to our communities to ensure that more of our youths are gainfully employed and the facilities are safer.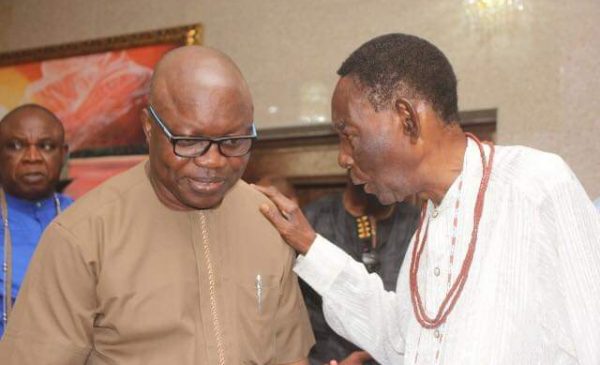 "All the processes causing pollution of the air, soil, and water are to be stopped and cleaning up is done to boost Agriculture and our people are better engaged, and we breath cleaner air.
"We will ensure that companies operating in our area concede 5% ownership. With the fund, there will be more infrastructure, more human capital development and of course more small and medium scale industries wish, over the years, will grow into large scale industries.
Speaking further, he said, "There would be law for illegal refineries to be legalised through technological changes and fuel is supplied legally which will create more jobs for our youths.
"We will make sure that the non-violent phase of the Amnesty program is started, so that non-violent youths and communities benefit in the trainings and job creation programs".