By Promise Erukapomre/Ughelli
THREE persons and a panel beater suspected to be car snatchers have been arrested by a combine team of the Nigeria police and vigilante members in North local government area of Delta State.
It was gathered that the suspected were arrested at Oteri- Ughelli by the security agents following tip at the panel beater's workshop.
The suspects, Edward Elijah, Godwin Simeon, Timothy Odjoma and Ogbe Daniel the panel beater were arrested after they were rounded up by the security agents.
When contacted the Delta State Police Public Relations Officer, DSP Edafe Bright could not confirm the incident said 'I am not aware'.
But a senior police officer attached to the Ughelli Area command who confirmed the incident said, " On 10th August 2021, about 1445 hours at Ughelli, Ughelli North LGA, Delta State, the Vigilante and Nigeria Police, arrested a car snatcher syndicates who specialize in snatching cars at gun point.
"The following persons were arrested.Edward ELIJAH, Godwin SIMEON, Timothy ODJOMA, Ogbe DANIEL a panel beaters / painter who specializes in changing the paint before selling.
"The under listed cars, Lexus 350, with registration number, DSZ.63 ME, Delta Mazda 626, with registration number, FFR 562 AA, Delta,  Mercedes C.300 with registration number, KTU 04FA, Lagos were recovered from the syndicates.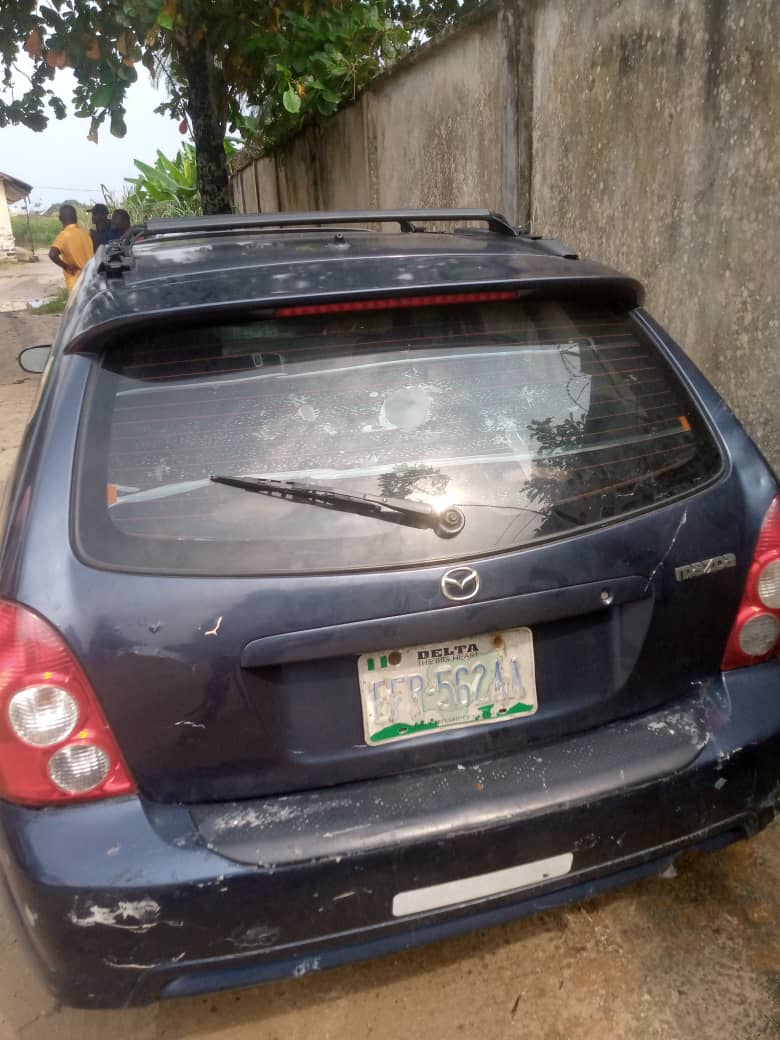 "However, efforts is ongoing to recover other vehicles by the police and vigilant as investigation is ongoing". The anonymous security source revealed.