By Gradeone Henry
Elohim International Ministries held its annual Medical Mission tagged "The Outreach 2018" at the Ughelli kingdom hall last weekend in Ughelli, Delta State, Nigeria.
Elohim International Ministries, Inc., is a non-profit organization whose vision is to minister to the needs of the economically disadvantaged youth and adult. They provide food, clothing, and school supplies in Washington, DC and in Nigeria, West Africa.
They believe that lack of financial means should not hinder the growth of anyone hence through the Ekuogbe Akpodiete Foundation provide scholarship funds to financially disadvantaged young men and women which give them an opportunity to continue their education.
Since it's founding in 2007, Elohim Ministries International Inc., has empowered, nurtured and provided training and resources to help communities across the United States and Nigeria to overcome challenges and regain hope.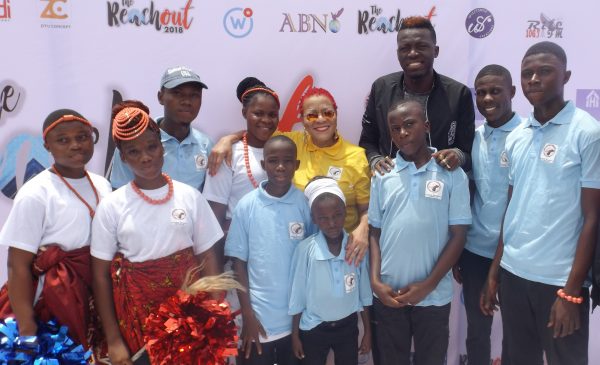 According to the President/Founder, Brenda Akpodiete "the vision of Elohim Ministries is driven by compassion coupled with the passion to help people discover their purpose by given them the required training, financial support and avenue to achieve it."
She further stated that "I am not the actual financier as funds and items used by the NGO are gotten as donations from kind hearted individuals."
The event featured comedy, music, dance, free medical outreach, free food supply, free giveaways and free raffle draws.
Among comedians/Artists who entertained the crowd were: Akpororo; Kelvinsapp; Mc Ovie and Freemouth. Red carpet was hosted by Emmapassions and Enkay.
The climax of the event was the raffle draws as three Toyota Avalon cars; three Quilink Motorcycles; six Grinding Engines; Laptop; Piano Keyboard and lots more were won.