By Choice Grandball

Christian youths have been charged to stay focus to make the best difference in life as children of God and partake in the the store of His provisions on earth where his treasure resides.
This charge was issued by Pastor Tunde Filani at WOSEM International Youth Convention tagged: Treasure  in Earthen Vessels at Wosem Shiloh Camp Ground, Ilesa-Ife expressway in Osun State.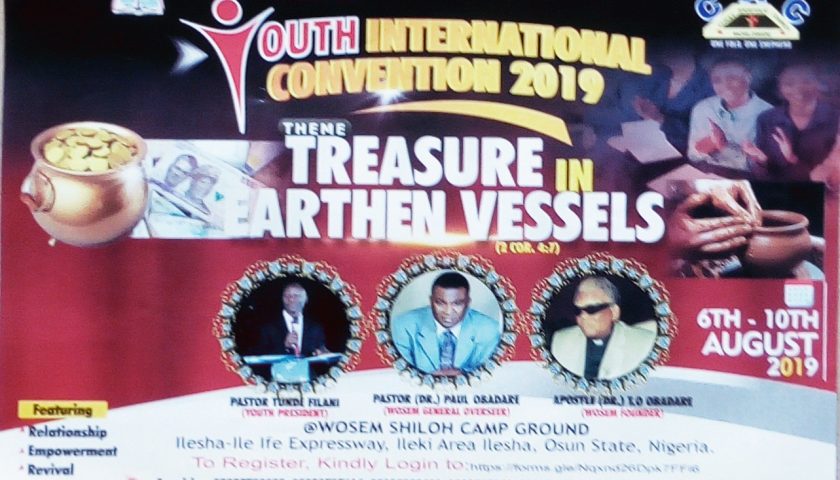 According to Filani, "Daily we are faced with the challenges of purposeful existence according to the plan of God for mankind importantly for professed Christians and in His wisdom and power created everything on earth within six days and handed all creatures to God-carrying man made in His image with clear instructions to multiply, replenish and to take dominion over the creatures.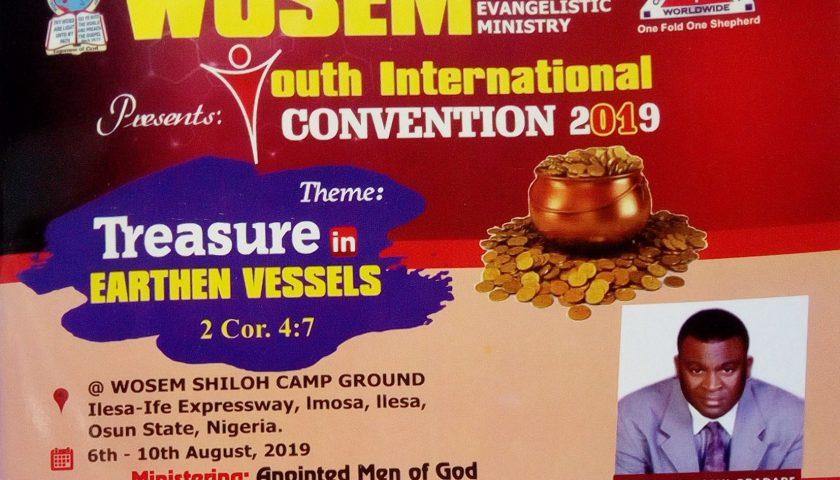 "Indeed God made all things ready for man such that the latter can drive Gods plan in the world but man turn the process upside down, pursuing the less valued temporal deposit with a known shelve life.
Pastor Tunde Filani, President WOSEM Youths
"The convention of this year is a call for our attention to the things would make the best difference in our lives with all glory to the father through our Lord Jesus Christ and the attention we will give to understand the treasure deposited in us would catalyze us to unearth the wealth that resides in and out of our location after this convention.
Speaking further he said, "To be effective and fruirful in the assignment God has for us, He has equipped us with the right tools to carry out this work.
"Let us therefore stay focus as the Lord has a lot to say to us this year and we must excuse every distraction to listen at His feet as the treasure is unveil". Filani disclosed.