-appeals to Gov Okowa to order contractor back to site
BY JOEL GRANDBALL,
THE people of Erohwa community in Isoko South Local Government Area of Delta State have appealed to the state governor, Sen Dr. Ifeanyi Okowa to order contractor handling the 1.2km internal road project over shoddy job.
Displaying placards with inscriptions such as, 'Governor Okowa is a Good Man' but the contractor handling the project is a wicked person, 'We have waited too long to been given a bad road that will not last for a month', 'Gov. Okowa help us to call the contract back to do a better job' in a peaceful protest, the community held that the road constructed will not stand a test of time.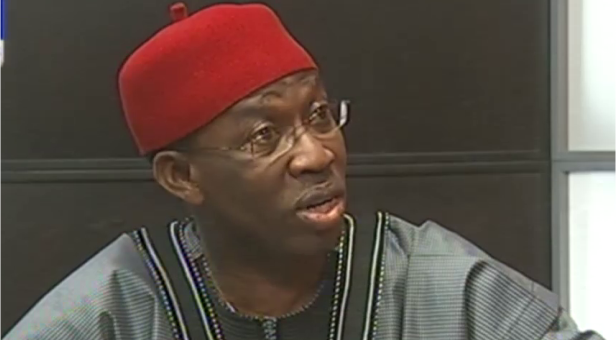 President of Erohwa community, Mr Godwin Anighemeno while addressing newsmen said, "Governor Ifeanyi Okowa we know is a good person and to have listen to our cry and give us road is a thing of joy to Erohwa people.
According to him, "But the contractor handling the road project want to tarnish the good name of the governor because of the nature of the road work. The road is as bad as anything thing one can think of in recent times.
"He gave us road and we are grateful but the contractor and group of Engineers do a job that is not to the specifications.
Also speaking, the Chairman and Secretary of the community, Mr Ernest Ighavodha and Pastor Shedrack Idolor lamented the shoddy job the contractor has done.
They said, "This Erohwa road is the worst in the history of Delta state and as you can see, the road is getting spoil already few weeks after its completion.
"We want the contractor to come back and do the job according to specifications because we know governor Ifeanyi Okowa cannot award a road contract that will not stand the test of time.
"Our amiable Governor and the Commissioner for Works should urgently prevail on the construction firm to come back and give us a better road that will last and stand the test of time.
"We are appealing to the state government help us because we have waited too long to be given such road. We know Governor Okowa to be a listening Governor hence he was nicknamed the Road Master and we the entire Erohwa community are pleading with him to help by ordering the contractor back".