By Joel Grandball,
As part of his contribution to the growth of education across the country, former Minister of Education, Olorogun Kenneth Gbagi through Gbagi Foundation has set up an Education Endowment Fund for 500 Nigerian students at Edwin Clark University University, Kiagbodo, Delta State.
Represented by his wife, Hon Justice Sybil Gbagi at the first maiden convocation of the Edwin Clark University, Gbagi said, "As you already aware, the Chairman of the Board of Trustees of Gbagi Foundation, in his capacity as a former Minister for Education in Nigeria was very instrumental to the revolutionary wave that swept across the Nigerian education at the time.
"Prompted by his passion, visionary leadership and high premium for education as a minister single-handedly pushed for the establishment of over 13 universities, polytechnics, colleges of education and several secondary schools across the country, a feat unheard of in the history of Nigeria and to which this great institution is a beneficiary today.
According to Justice Sybil Gbagi, "The board has resolved to grant scholarship to 500 students at the first tranche of the endowment fund.
She said; 10 slots will be given to each state of the federation making it a total of 360 slots, while the three Delta  Senatorial Districts will get 25 slots each, while Oginibu, the home community of Olorogun Kenneth Gbagi, will benefit 50 slots, the physically challenged, orphans, will have 10 slots each and the girl child 5 slots respectively.
"Olorogun Kenneth Gbagi has through the Gbagi Foundation, sponsored and still sponsoring Deltans particularly and Nigerians in general at different levels and strata of learning within and outside the chore of the country".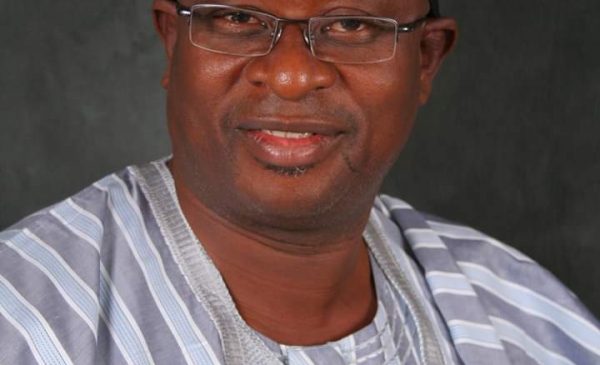 Adding that on the light of this, the Gbagi Foundation has established an Educational Trust Fund to be referred to as 'The Gbagi Foundation's Endowment Fund for Edwin Clark University for Five Hundred Nigerians".
"In the actualization and effective utilization of a N6,000,00:00 (Six Million Naira draft has been issued by to the University, saying; the Foundation will liaise with the Vice Chancellor, the Accountant and other nominees of the University and herself to formulate and implement a workable action for effective implementation."
While congratulating the Chancellor and Founder of ECU,  Chief Dr. Edwin Kiagbodo Clark, on the maiden convocation of the Institution, Justice Gbagi lauded the progress of the institution for the past five years of its existence.