By Politicsgovernance
As the spread of Coronavirus pandemic and the order by the 36 governors of the federation on interstate lockdown, the chairman of Patani local government area of Delta State, Perez Omoun has disclosed that it would be difficult for a total lockdown of the state boarders across the country.
Findings by this online reveals that the interstate boarder closure as ordered by the state governor is partially observed in Patani local government area a boarder town between Delta and Bayelsa States.
A combined team of security operatives, heath workers were at the Patani bridge to enforce the boarder closure as some vehicular movements were partially allowed from the Bayelsa State.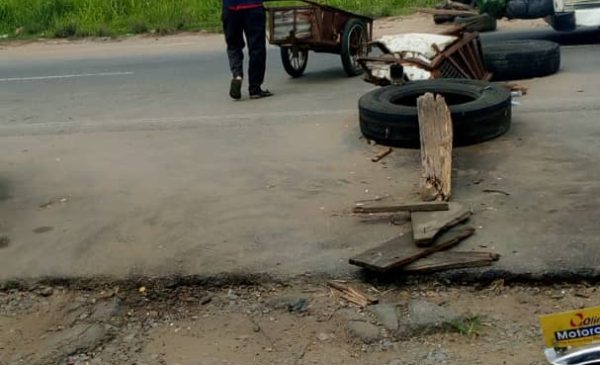 According to the local government chairman, Perez Omoun when contacted said, "We have an enforcement team and I cannot be here for 24hrs, I do come there unscheduled at a different time.
"The vehicles that you saw were under exemption and in this line, vehicles pass from Delta to Bayelsa states with food items like, garri, pure water, yams, beans and others.
"With lockdown you cannot stop them from and when they pass, they go and offload and they come back. One of the vehicles I saw, the police were telling me to return it back, but I said no that we must see the contents in it before it was allowed into Delta.
"I am not saying the lockdown is water tight, the lockdown cannot be water tight in everywhere in the country and there are also discrectional allowance for person to pass."