By Promise Erukakpomre/ UGHELLI
Provost of the Delta State School of Health Technology (DELSOTECH), Ofuoma, Ughelli North Local Government of Delta State, Dr. Mrs. Augustina Erah, has appealed to the Delta State House of Assembly and the state government to expedite action on the bill to upgrade the institution to College of Health.
Dr. Erah made this appeal  while was addressing newsmen at her office at Ofuoma community on some of her achievements since she assumed officer as the Provost.
According to her, "If the bill before is passed and the school is upgraded to College of Health Technology, it will be a major breakthrough for the institution to access TETFUND other intervention fund which will bring in more development.
"The current status of the school has been a major hindrance to its growth and expansion because it lack intervention fund.
Dr. Erah lamented that the school had not been able to access intervention funds as well as secure certain accreditation due to its limited status, stating that the school have sent a correspondence to the state government on the upgrade of the school's status.
She said, "We have sent the notice to His Excellency, it is one of our prayers to him for the bill for the status of the school to be changed from school to college. Right now we are running as a collage, that's why we are able to have all those NBT programmes but the bill itself just needs to be changed from of health to college of health because right now it is very limiting."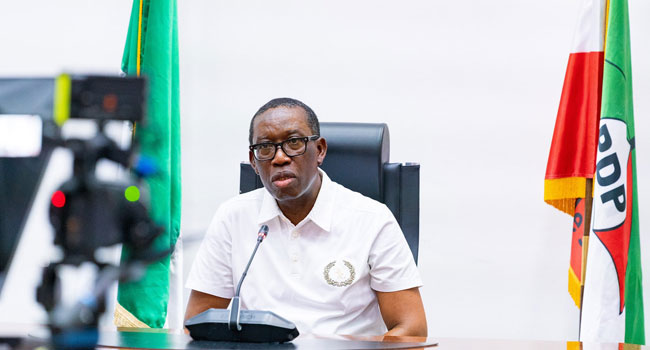 Speaking on her challenges and achievements at the institution, Dr. Mrs. Erah said, "Since I resumed as the Provost, I must say I have not really had much challenges because the governor has been supportive of my government, he has always been responsive to our needs. Anytime we have a need he always assist.
"Since my coming, we have been able equip our laboratories the science and medical laboratories, we got the equipment's through the board and they are now well equipped.
"We have also brought in some two blocks of six classroom each, we did that within the first one year, which have really helped us tremendously because before we were doing this harmonized timetable whereby some students will come in the morning and others in the afternoon, but now we have all the students in schools at the same time because of the two extra blocks.
"We also have two other blocks in the budget which have not been awarded, we know that very soon that will also be awarded. The 500 sitting capacity it on now, we are at the filling stage and we expect that before the end of this year, the auditorium would be completed, fully equipped and furnished.
"We have done greatly in the area of accreditation that I am particularly proud of, because we had not, up until this time have our programmes fully accredited. We have 20 programmes, 14 departments, including five NBT programmes. These programmes they go for youth service. Right now all our programmes in the school have been fully accredited.
"In area of security, you know that security is a trending and difficult challenge but we thank God we have been able to overcome that. I believe that with our orientation and re-orientation, we have been able to put certain things in place to help us curb security challenges common to campuses.
"I must say is that it is during our administration that we were able to bring in police presence into the school. We never had that before and the police presence have greatly helped to reduce the rate of crime in the school."Dr.  Erah revealed.