As the nation marks the 59th anniversary of her independence, residence of an agrarian community, Umeh in Isoko South Local Government Area of Delta has bemoaned the lack of electricity for over 5 years and network services.
Addressing newsmen, the convener of 'Umeh Carnival', Chief Barr. Duncan Akpovienehe Afahokor said, "Umeh community is the highest producer of plantain in Isoko nation if not in Delta state. We use this opportunity every year since independence to showcase our agricultural strength as farmers, through our produce, plantains, banana, cassava, yams and groundnuts. Another part of the carnival is to have a 'Boat Regatta' to show our strength as fishermen. We are exploiting God's given resources on land and in water,
"Independence Day for every Umeh sons and daughters is like Christmas celebration where all indigenes travel back home with their families and we invite our friends to showcase our agricultural strength and rich cultural heritage to the outside world."
Lamenting the continuous absence of electricity in Umeh for over 5 years, Duncan held that the management of Benin Electricity Distribution Company, BEDC insisted that, Umeh community must pay the sum of N7m before they could be hooked to the national grid.
Through the effort of governor Ifeanyi Okowa, our electricity issue has been resolved but the problem we have now is BEDC is insisting that we must pay N7m for the period of over five years we did not have light but the community is discussing with BEDC management.
"We don't have network services, we cannot make and receive calls or any other thing through the internet, though we are working towards that direction so that Umeh can get connected to the world." Duncan revealed.
Also speaking, Senior Special Adviser to Delta state governor on Youths and Development, Chief Victor Egbo said, "The Umeh carnival is one of its kind, it is one of the cultures that we have missed, I have to bring my kids here to witnessed what is called carnival.
"Umeh Carnival has brought back good old memories that we will like to pass down to the next generation. We will involve government in subsequent events to ensure that development is brought to the grassroot. The Umeh Need Road advocacy started some years ago and it gave birth to the construction of Umeh road under the administration of former governor of the state, Dr. Emmanuel Eweta Uduaghan. Governor Okowa is working seriously to ensure that electricity is restored to the community.
On her part, Mrs. Grace Erumeru we are celebrating today as a day Nigerian got her freedom from the colonial masters and in other to make it more colorful, we have to display our cultural heritage.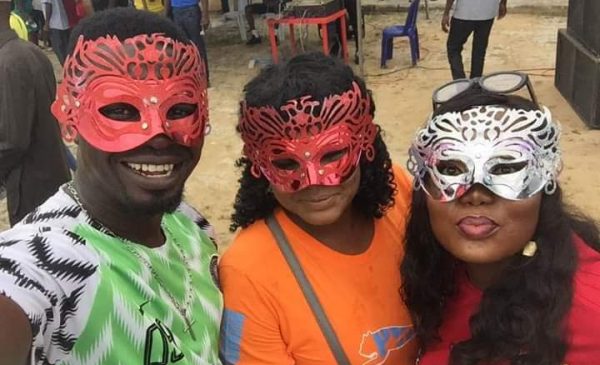 We are appealing to government to provide Umeh community with basic amenities, we need light, water and network services so that we can communicate with our children outside.