By Omoghene Benedict,
Human Rights Group, Civil Rights Council, CRC, Delta State chapter,  has called for the restructuring of Nigeria for the fee flow of the dividends of democracy.
CRC berths on good governance, social justice and human rights, joined the nationwide peaceful protest in Warri, Delta State in calling for a total restructuring of the Nigeria system to promote human rights, end to bad governance, with improve social infrastructures and provision of amenities.
Displaying placards inscriptions such as, #EndBadGovernance, #EndPoliceBrutality, #Reform Police Force/welfare, #improve electricity supply, #improve health and education sectors, #reduce politicians pay and #bad roads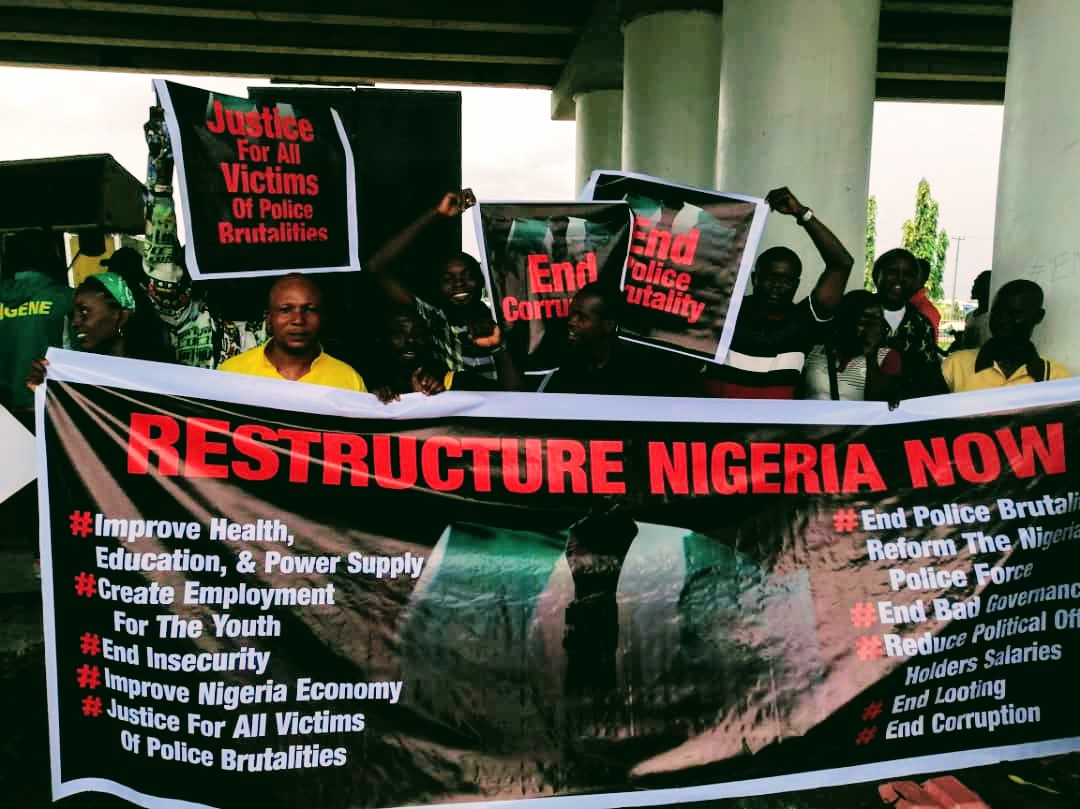 Speaking to this online medium, Comrade Prince Lucky Ibiri and Comrade Agbubi Emmanuel  who coordinated  the peaceful protest said, "The protest has been long overdue because past and present governments at all levels have failed citizens woefully.
"The leaders have taken Nigerians for granted for too long because of citizens failure to make concerted effort in ensuring that the right thing is done.
"In spite of the nation enormous wealth, Nigerians still scrambling to rise from the ashes of hunger and frustration administered by Nigeria leaders."