By Grandball Joel
As the 2019 general elections get near, Deacon Innocent Iyede has declared his to contest for the seat of Ughelli North Constituency I under the platform of the People's Democratic Party, PDP with the promise of robust representation if elected.
Speaking at Orogun, Iyede disclosed to the PDP family that his quest to vie for the position was the burning desire in him to bring meaningful development to his constituency and the grass root.
This is just as hundreds of person decamped from their various political parties to join the PDP train.
According to Iyede, "I am here today to declare my intentions to contest for the position at the Delta State House of Assembly not because of the financial gain involved but the hunger for the development of constituency I and the people.
While commending past representatives of the constituency for doing their best, he said, "I want to contribute my quota to our people, noting that though i was not born with a silver spoon but understand the pains of average youth and entire people of the constituency hence, I established  subsidiaries of my business to benefit of our people.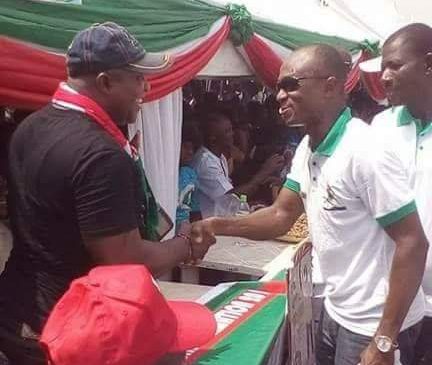 As at today, 74 persons are employed in that company, while 12 others are under my scholarship scheme even when am not in government so this could tell us that if elected I will do more.
Applauding members of the PDP family in Ughelli North and constituency I, Iyede held that their love and Faith in the party despite challenges at one point or the other, he promised a robust representation if given the opportunity to serve.
He stated that, his community service and job creation efforts by means of his entrepreneurship are testimonials of his hunger and thirst to give back to the society and shall consolidate on job creation and engage in projects and programmes that will benefit all in the constituency.
Calling on party faithful to remain committed, the chairman of Ughelli North PDP,  Hon Lawrence Agbatutu said, though there is no political parties without internal problems but the unity in the party can not be over emphasize as we are going to win every available position in 2019 elections.